PAPERWORK Artists
Mattie Bowden
Born and raised on the coast of Maine, she attended Lewis and Clark College and University of Maine at Farmington, graduating in 2007 with a BFA in Creative Writing: Fiction. She has lived in Portland, OR for the last decade and has worked on stop motion films at Laika Entertainment for five years, currently as a Set Dresser.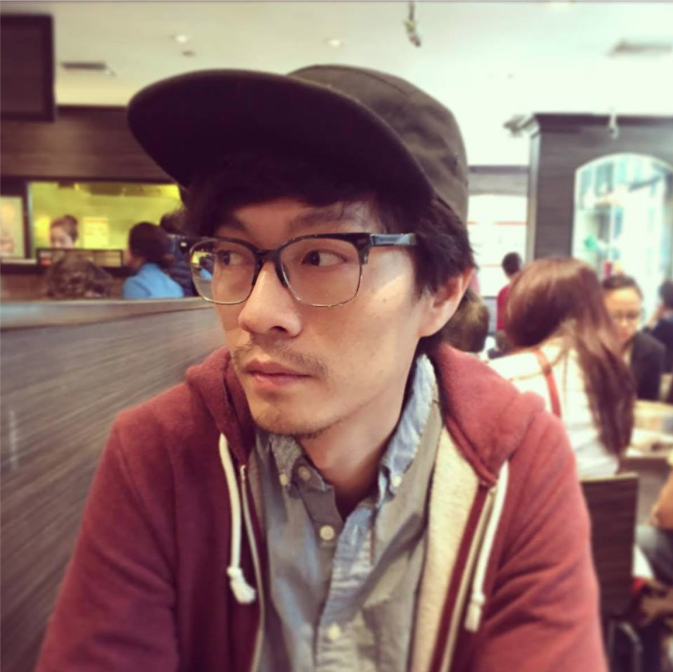 Huntz Liu
My work revolves around the notion of imaginary spaces and non-figurative objects that are self-sufficient and self-sustained within their compositions. I am intrigued by the mechanisms and kinetics found within both technological and natural structures: the organic and the mechanic. Working with cut paper allows me the opportunity to explore the underlying layers (literally and figuratively) that drive both systems and is an extended reflection of the human condition and our position above, yet never beyond nature.
Shiho K Rice
Shiho was born and raised in Kanagawa, Japan. From a very young age, she has been interested in observation and creative visual storytelling. She moved to Canada by herself when she was 15. This is when she began to paint and give life to her imagination. For a couple of years, Shiho studied Fine Arts in Toronto, Canada, and transferred to study Theatre and Fine Arts in New York City. In 2009, she moved to Washington D.C. where she found Kiri-e (paper cutting) as her art medium. Now, she resides in upstate NY. She loves adventure both in her imagination and in her real life. Her artwork uses the technique of Kirie (Kee-ree-yay), a Japanese art form in which a single piece of paper is cut by hand. Papercutting art, such as Kirie, started in China and the different styles are an expression of each culture. She enjoys every part of creating her imaginative world. The process of creating each piece slowly reveals a different flavor of her original drawings and imagination. She has exhibited her work in New York City, Tokyo, Toronto, Annapolis (MD) and Alexandria (VA).
Mario Laplante
After living in the US as a French Canadian for over 25 years, I decided to take the Oath of Allegiance and became an American citizen. Luckily for me, Canada, just like Israel, the UK, France and many other countries, permits one to become American without giving up one's old status. I am now a dual citizen; I am now attached to two countries, two languages.
Multiple attachments are, of course, a fact of life. We are fathers to our children, and children to our parents. We are domestic partners, professors, catholic, Californian, and Artists. We are all these things and more, but that doesn't mean we can add to our attachments indefinitely, or avoid making choices about which are primary. Nor does it mean that we can add new parallel fundamental attachments without consequences. We can be fathers, spouses, but we can't maintain a primary attachment to two spouses at the same time. We cannot easily be observant Muslims and Christians at the same time. Nor can we equally hold the profound attachments, equally, that nationality represents to several countries at the same time. Are some kinds of attachments simply incompatible? Will certain attachments require a choice.
 
Teresa Getty
My work seeks a nexus where experience transcends visual language. Through the properties of water my work builds and destroys itself. Banks rise through deposits of sediment. Pours of diluted material leave only traces of what was previously a vibrant passage.Without a vessel to contain it, water is wild; similarly, my work needs structure. I find that structural answer in architecture, as well as biological forms. As skeletal lines and diffused marks, these anchor my work. Simultaneously, I work removing weeks of marks in an instant with an orbital sander, I erase, leaving only an archeology - The place where my act of making becomes the starting point for the viewer. Beyond process it is about visual and metaphorical relationships to time and space. I want the forward progress of my work to be disrupted, to fold back on itself like memory. Making my work is a ritual where lived moments are absorbed then reformed into new language, one transcendent of garnered expectation, free.
Matthew Hopson-Walker
Born and raised in Fresno California and former owner of a very large rabbit, grew up reading comic books and dystopian science fiction novels. During a formative age he was exposed to movies such as Mad Max, Total Recall, Escape From New York, Blade Runner, and The Omega Man and many themes with in them show up in his work. After working as a janitor for several years he matriculated to the Kansas City Art Institute and received his BFA in Printmaking in 1998. After graduating he and a friend opened their own gallery and screen printing business. To support himself and his heavy metal bass playing "career" he worked as a print technician at his alma mater, did construction, bounced and bussed at various bars, delivered mail and cashiered at liquor stores. These jobs influenced his general misanthropic outlook on humanity and the images he made as an artist. In 2002 he completed his MA followed by his MFA in 2003 both from the University of Iowa. In 2006 he was recipient of the prestigious James D. Phelan Award in Printmaking given by the San Francisco Foundation and administered by the KALA Institute. Matt has been included in 172 juried and group exhibitions and 12 solo shows since 2006. His work is in the collections of the Franklin Furnace Artist Book Collection at the Museum Of Modern Art in New York, the University of North Dakota Art Collections in Grand Forks North Dakota, the Amity Art Foundation in Woodbridge Connecticut, the Stonehouse Residency for the Contemporary Arts in Miramonte California, the Drawing and Print Collection at The University of Iowa Museum Of Art, and the Tama Art University Museum in Tokyo Japan. Matthew Hopson-Walker is currently coordinator of foundations, interim graduate coordinator, and assistant professor in printmaking and foundations at the University of South Alabama. He has twice been invited to be an instructor at the nationally renowned Frogman's Print and Paper Summer Workshop, first in Vermillion South Dakota and then Omaha Nebraska in the summer of 2017. Matt has been invited to be a visiting at artist and lecturer at Northern Illinois University, Murray State University, Emporia State University, University of Alabama, University of South Indiana, Youngstown State University, Muhlenberg College, Kutztown University, Westminster College, South East Missouri State University, Oregon State University, University of North Carolina-Pembroke, Arizona State University, Middle Tennessee State University, and California State University-Chico. Giving demonstrations involving his knowledge of screen printing, lithography, intaglio, and prints that combine more then one technique.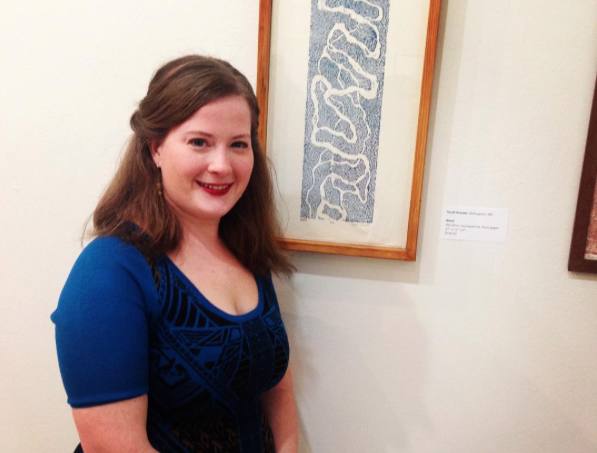 Sarah Kreuter
Before moving to the Pacific North West Sarah Kreuter lived between Minnesota and Wisconsin. She grew up spending much of her time outside exploring what nature had to offer in areas such as the serene Boundary Waters Canoe Area Wilderness. She graduated from University of Minnesota-Duluth with a degree in both Theater and Art Education. Her love for nature and biology is what drives her work and provides constant inspiration. After college the beauty of the Puget Sound and the notion of adventure brought her out to the Pacific North West. Currently Sarah teaches art in a small school district nestled in the foot hills of the North Cascades and lives in Bellingham, WA.
Carolyn Reed Barritt
I make drawings, paintings and sculptures. An overheard word or phrase, a photograph, a found shape, a single line in a novel; any can spark an idea. This idea then grows and turns into a theme for a series: possibly one of landscapes, or of artworks representing single moments in time. Often what triggers an idea is a combination of disparate words, a spray of leaves on a sidewalk, or what is in the background of a seemingly mundane photograph. For my paintings and drawings I use a combination of primitive and precise marks and shapes. My sculptures are constructed with a combination of natural and man-made elements.