GB Artists
Adam Gerlach | Oakland, CA
Photography in 2012 from Brooks Institute. His work has been published in various photography publications including Black & White Magazine, Focus Magazine, and The Silver Journal. Gerlach has exhibited in various group and solo exhibitions including the recent exhibit Water at The Center for Fine Art Photography in Fort Collins, CO and the Trees exhibit at A Smith Gallery in Johnson City, TX where he received a Jurors Honorable Mention from Juror Michael Kenna. He has won several International Photography Awards including Second Place in the Nature, Trees Category, a Black and White Spider Award, and in 2016 he was selected as a finalist in the Photolucida Critical Mass competition.
Angelika Ejtel | Dallas, TX
Angelika Ejtel (alias RapidHeartMovement) was born and raised in Poland. She graduated in Romance Philology; later, she accomplished her Ph.D. studies in Modern Philology.
She has been always passionate about the beauty of words, poetry, and profoundly moved by arts. Most of her work is inspired by the poetry of a famous Polish poet- H. Poswiatowska. In 2013, Angelika published her first portfolio in "Arte Fotogràfica", and in 2015 she held her first art exhibit in Toulouse, France as a winner of Young Talent competition.
The love for Poswiatowska's poetry and photography soon blossomed into a passionate journey into art and self as she uses herself as a subject for her images. Angelika's photographs have been featured in exhibitions and publications throughout the country as well as internationally.
It must be stressed that all of her pursuits in photography so far, are self-taught, purely intuitive and deeply-rooted in linguistic theories of cohesion in text.
Christina Lexutt | Oxnard, CA
Christina Lexutt is a photographer and multi-media artist from Ventura County, CA. Creating art in many forms and mediums since childhood, she left a career in business in 2004 to pursue her love of photography by studying at Brooks Institute of Photography in Santa Barbara, CA. Proficient in both film and digital photography, she has a particular fondness for local California subjects. Having worked as a portrait photographer as well as a celebrity event photographer, she now focuses on fine art photography. Christina is also involved in the handmade crafts movement and creates jewelry and other assembled arts in addition to her photography work.
Becta Schwartz | Richmond, VA
Becca Schwartz is a artist living in Richmond, VA studying photography at Virginia Commonwealth University. Her work focuses on challenging conventional wisdom and the legitimacy behind social norms by using performance and photographic documentation. She is drawn to work that questions social order while completely experiencing the question posed on the societal rule. This interest thrives on drawn conclusions, others and self-reactions, and the limit I have between comfort and art.
Debra Behr | Santa Monica, CA
Debra Behr's photographs portray intriguing people, off-the-beaten-path scenes and an imaginative spirit. Life's everlasting moments challenge her. And her artistic roots inspire her to reveal more. Her photographs have appeared in art galleries, on the covers of Lonely Planet travel guides, in encyclopedias, magazines (including Islands, Travel and Leisure and Conde Nast Traveller), newspapers, advertising campaigns, calendars and eclectic books, including Time Special Edition "America's National Parks." She won first-place in the Signs of Love competition by TeraBella Media and was invited to participate in the Hawaii National Parks 2016 Centennial Juried Exhibition at Schaefer International Gallery in Maui, and at group shows hosted by bG Gallery in Santa Monica and Fusion Art Gallery in Palm Springs.
Debra Wells | Brooklyn, NY
I am a Brooklyn-based photographer focusing on street, travel and documentary photography. After finishing college at the University of Kentucky in my home state, my first career was in television programming and distribution. While taking a class in digital photography at ICP in New York about seven years ago, I fell in love with the medium and decided to pursue it full time. Natural light and color are important elements of my work. I am drawn to quirky, humorous, fleeting moments of oddness and connection in modern life. Documenting the passing and ever-changing scene drives my work as well.
Juried exhibitions include Slow Exposures 2014 (show and book), 2nd and 3rd Annual Street Shooting Around the World 2016 and 2017 at the Los Angeles Center for Photography, After Dark IV 2015 at the Greg Moon Gallery in Taos, 12th Annual National Photography Competition Exhibition 2016 at fotofoto gallery in Long Island, NY, Celebrating the Abstract 2015 at Orange County Creatives, Laguna Beach, CA, Women in Art 2015 and Bring Us your Dead-Dia de los Muertos 2014 at Las Lagunas Gallery, Laguna Beach, CA, The Photography Show 2015 at Gallery Lev Shalem in Woodstock, NY.
Edgar Takoyaki | Ventura, CA
Edgar Takoyaki developed his passion for photography after documenting his first visit to Japan with a point-and-shoot camera in 2005. In the years since, Edgar has studied the technical side of photography while developing his distinctive style. His subjects are varied, from portraiture and travel photography to elaborately staged sci-fi-noir scenes. Much of his work reflects the influence of Japanese culture and science fiction, and is distinguished by a dark, atmospheric quality that suggests a larger story behind each image.
Edgar has shown his work at a number of solo and group exhibitions in California, and he has earned international recognition in recent years. In 2012, Edgar was presented the Jury Award of Merit (Landscape) in the International Fine Art Photography Contest Grand Prix de la Couverte. He was also invited to London as an exhibitor in the Life-Framer Alternative Lives Exhibition in 2014.
Edgar is currently compiling a body of work based on his custom-built robot. He lives in Ventura with his wife, three cats, and robot companion.
Erin Karp | New York, New York
Erin Karp is a fine art photographer residing in Manhattan. Her love of photography began with a Pentax Asahi in the early 1990s & grew with her education in creative writing & photography at William Paterson University and at the University of Sevilla in Spain. In 2009, she switched to digital photography when studying at the International Center of Photography in NYC. Having grown up the daughter of an abstract oil painter & a fashion designer, Erin inevitably developed a distinct way of seeing the world. Life & travel throughout Europe nurtured her interest in architectural structures wherein her personal photographic style was honed. Erin's photography brings to the viewer a unique vision of her understanding of light, shadow, & shape, an abstract study of details in architecture and nature that often go unnoticed.

Jack Long | Gafton, WI
Spanning a period of over 35 years, I have been creating photography for vocation as well as avocation. Over the last few years I have been exploring liquids as a subject matter within both of these venues. Often blurring the line between advertising and fine art. When I discovered what I could create with custom fountain apparatus, I was thrust head long into working with liquids almost exclusively for artistic purposes. These images are made for their own sake without the intent to sell anything, except hopefully as limited edition prints. The custom construction of sets and apparatus has given me an outlet where I have increased control and minimal competition. I strictly adhere to a method that does not include digital composition or extensive retouching. Each image is a single capture of a three dimensional liquid form captured within a flash duration of approximately 1/10,000 of a second.
John Honeycutt | Oakboro, NC
Wingate University Alum with a Bachelor of Fine Arts; winner of multiple juried, fine art shows; featured in art galleries from San Francisco to Manhattan; represented by Charlotte Fine Art Gallery. A LOT John-- He's a guy who appreciates ungodly (or maybe Godly) strong coffee and good cigars . . . He can happily fill any spare time wood-working and watching college football (if only the Gamecocks played year-round). He values fine art- the process of its creation- particularly the medium of wet-plate collodion and its intersection with wild-life (if this intrigues you, check out John's site johnhuneycuttfineart.com-- he's wildly talented!). John is a creator- be it flawless wedding-day photographs, hand-made furniture, homemade pasta, tintypes, or a happy life.
Kathy B. Shapiro | Laguna Niguel, CA
Kathy B. Shapiro is an award winning fine art photographer specializing in modern abstract color images. Originally from Cleveland, OH, she now resides in Laguna Niguel. CA. While Kathy has taken numerous art and photography courses at University of Michigan and University of California, Berkeley, she is mainly self taught and experiments with her cameras and settings to achieve her art. She is a juried artist / member at the Los Angeles Art Association, Gallery 825 and volunteers at the Art of the Elysian. Kathy has shown her work at the juried 2013 and 2016 Beverly Hills artShows and the 2016 Pasadena Artwalk. In addition, her work has been on display in Costa Mesa, Irvine, Santa Monica, Laguna Beach, Newport Beach, Ventura, CA, Seattle WA, Middlebury VT, Fort Lauderdale, FL, Tiverton, RI and Brooklyn, NY. Private collectors include: Hoag Hospital, Irvine, CA and Richard Landry, AIA ("Architect to the Stars").
Ken Konchel | St. Louis, MO
Ken Konchel is an award-winning artist who has shown throughout the country. His previous solo exhibitions include Ken Konchel Photography at Evansville Museum of Arts, History and Science in Evansville, Indiana, Ken Konchel Photography at Gallery 180, Illinois Institute of Art-Chicago, Building Arrangements at Kansas City Artists Coalition in Kansas City, Framing Structure at ARC Gallery in Chicago, Elegant City at Gallery 210, University of Missouri-St. Louis, and Architectural Art in St. Louis in the Bernoudy Gallery of Architecture at the Sheldon Art Galleries in St. Louis. His Group exhibits include St, LouisArchitecture: A Proud Heritage at the International Photography Hall of Fame and Museum in St. Louis, Pausing for Reflection: A Reflection on Pausing at the Gallery at The Regional Arts Commission in St. Louis, New Works Gallery Exhibition at The Silver Eye Center of Photography in Pittsburgh,16th Annual National Art Competition at The Truman State University Art Gallery in Kirksville, Missouri.
Lesia Maruschak | Ottowa, Canada
Lesia Maruschak is a visual artist living in Ottawa, Canada. Maruschak's work makes innovative use of photo-sequences to examine emotion, philosophy and the nature of reality. She is an award-winning artist who has exhibited internationally, and her works are in private and public collections like the National Library of Canada. Maruschak founded her studio in 2015 where she forges national and international projects, which include global collaborative art making. Her studio explores contemporary notions of art and aesthetics and her signature references - translucent light, melancholic hallucinations, shadows and reflections and minimalist representations – spur her exploration of the dynamic tension between life, death and the thin space in-between. Lesia Maruschak has received the Governor General of Canada's Caring Canadian Award and the Sovereign Medal award among others for her philanthropic efforts in support of blood cancer research.
Liz Bannish | North Hampton, MA
Liz Bannish is the Printmaking and Photo Technician for Smith College in Northampton, MA. She works mainly with printmaking but has been using darkrooms since she was 16, using alternative photography to inform her art practices for the last 2 years. Ever since she was bruised by a grey reef shark on her first dive trip in 2001, she has been obsessed with marine natural history and is determined to spread that fascination wherever her work takes her. She lives in Northampton with her love, Fernando, and their two kitties, Weiner and Bun. Her newest body of work, currently in progress, can be seen at lizbannish.com.
Loretta Zaganelli | Ravenna, Italy
Loretta Zaganelli was born in Ravenna in 1968. After graduation in Decoration at the Academy of Fine Arts, and Photography at the DAMS Art, began to deal with photography, either by writing, both photographing. For years she had a passion for landscape photography. She has curated exhibitions of young artists and art events in collaboration with the Research Center for Contemporary Art in Romagna. She is art teacher and thanks to this activity she interacts daily with young people, and listen to the ever-changing reality. She has exhibited in several group shows in Italy (e.g., Rome, Ravenna), in Europe (e.g., Paris, Barcelona) and USA (Washington). Her research allows capturing the small signs of our life, not the macro-systems, but the smaller and unpredictable ones. Photography is her best medium to record sensations and fleeting impressions. Photography is also her watchful eye on our reality.
Marco Pinter | Santa Barbara, CA
Marco Pinter creates artwork and performances which fuse physical kinetic form with live visualizations. He has a PhD in Media Arts and Technology from the University of California, Santa Barbara, and an undergraduate degree from Cornell University. His work integrating graphics with robotic sculpture is supported by grants from the Interdisciplinary Humanities Center, the Santa Barbara Arts Collaborative, and the UC Institute for Research in the Arts. He has exhibited artwork and performances at cities around the world, including Dubai, New York, Montreal, Tehran, Hong Kong, Anaheim, San Diego and Santa Barbara. Wired magazine's online UK site published a feature on Pinter's work that explores perception through kinetic sculpture and graphics. Pinter is a contributing author to The McGraw Hill Multimedia Handbook and The Ultimate Multimedia Handbook. He is an inventor on over 70 patents, issued and pending, in the areas of live video technology, robotics, interactivity and telepresence.
Matt Hostilely | Kirtland, OH
Matt Hostelley is Hostileart... photographer, artist, writer, father, husband, Clevelander, softball player, bourbon drinker. My art has been exhibited in galleries and shows throughout the country and I have even won a competition or two. A couple of my pieces belong to a corporate collection which is pretty cool, I think. I consider myself to be a photorealist whose composition and style has modernist tendencies. My work focuses on compositions that flatten space in an effort to create intriguing abstraction. I present imagery that encourages the viewer to look beyond the obvious and sense the subtle; to sense what is there or not there.
Micaela Mau | Florence, Italy
Micaela Mau has studied visual communication at the IED in Rome and at the School of Visual Arts in New York as well as Foreign Languages and Literature at the Università degli Studi Roma Tre. While studying and working abroad in Tokyo, Frankfurt and London she gradually developed an interest in photography, fascinated by the ambiguous relationship between the subject of a photograph in real life and its photographic rendition. She currently lives and works in Florence, Italy.
Michael Apolo Gomez | Albuquerque, NM
Michael Apolo Gomez was born in Austin, TX and raised in a small dairy community outside of Roswell, NM. Gomez uses environmental portraiture, alternative processes, and mixed media to explore the male figure, same-sex relationships, gender, and masculinity. As a young man he was diagnosed with lymphoma, after receiving treatment he had to undergo total hip and partial shoulder replacements. These experiences are what propelled him to pick up a camera and pursue art academically. He is currently in remission and a BFA candidate with a focus in Studio Art at the University of New Mexico.
Michael Miner | Studio City, CA
Mr. Miner's professional career started as director of photography and director/cameraman of twenty music videos. He received numerous accolades as co-writer of the action-thriller ROBOCOP, which led to a successful 30 year career as a screenwriter. His award-winning directorial effort, THE BOOK OF STARS, was discovered while teaching at the Maine Photographic Workshops. Mr. Miner has also taught screen writing at the University of Hawaii, the Southeastern Media Institute, the Praxis Center for Screen writing in Vancouver, the University of California at Santa Barbara, and in the InsideOut Writers Program for incarcerated juveniles in Los Angeles County. He has embarked on a second career as a large format landscape photographer, his images gracing many private collections and galleries in San Francisco, Carmel and Los Angeles, California. Mr. Miner recently completed an artist-in-residence grant at the Brush Creek Foundation for the Arts, capturing large format images in the remarkable Medicine Bow and Routt National Forests. In March of 2017 he will have a one-man-show at Contact LA in the artist colony known as the Brewery. And MGM recently hired him and his writing partner to write the screenplay for the next ROBOCOP.
Natasha Rudenko | Santa Monica, CA
Natasha Rudenko was born in Moscow; she has recently graduated with MFA in Photography from New York Film Academy, Los Angeles, where she currently lives and works. In 2016, Rudenko was a part of a few international juried group shows, including "Body" exhibition in PH21 Gallery in Budapest, Hungary, where her work was elected as Jury's choice. Her work was also a part of a few publications of feminist and queer art, including Issues II and Femme Fotale Volume III Analog. In her work Natasha Rudenko attempts to interpret her personal experience as a human being. She addresses self-reflection and investigates the realm of her feelings and emotions. Through being honest and personal she aims to make people relate to the ideas explored in her work and provoke their own self-reflection.
Nathan Vass | Seattle, WA
Nathan Vass has had over twenty-five photography shows, designed a book and three album covers, including two for Neil Welch. His "My Favorite Things" tour at Seattle Art Museum was the highest-attended such tour there. Nathan is also the director of eight films, six of which have shown at festivals, one of which premiered at Henry Art Gallery. He owns a photography business, Two Photography, and has photographed a dozen-plus weddings. Born in South Central LA, he holds a BFA from the University of Washington, and is also a prolific writer and sometime painter. In addition, he holds a side job as a public bus driver, which he enjoys almost as much as directing films– if not slightly more so! He is a two-time winner of Metro's Operator of the Month award and holds a record number of commendations.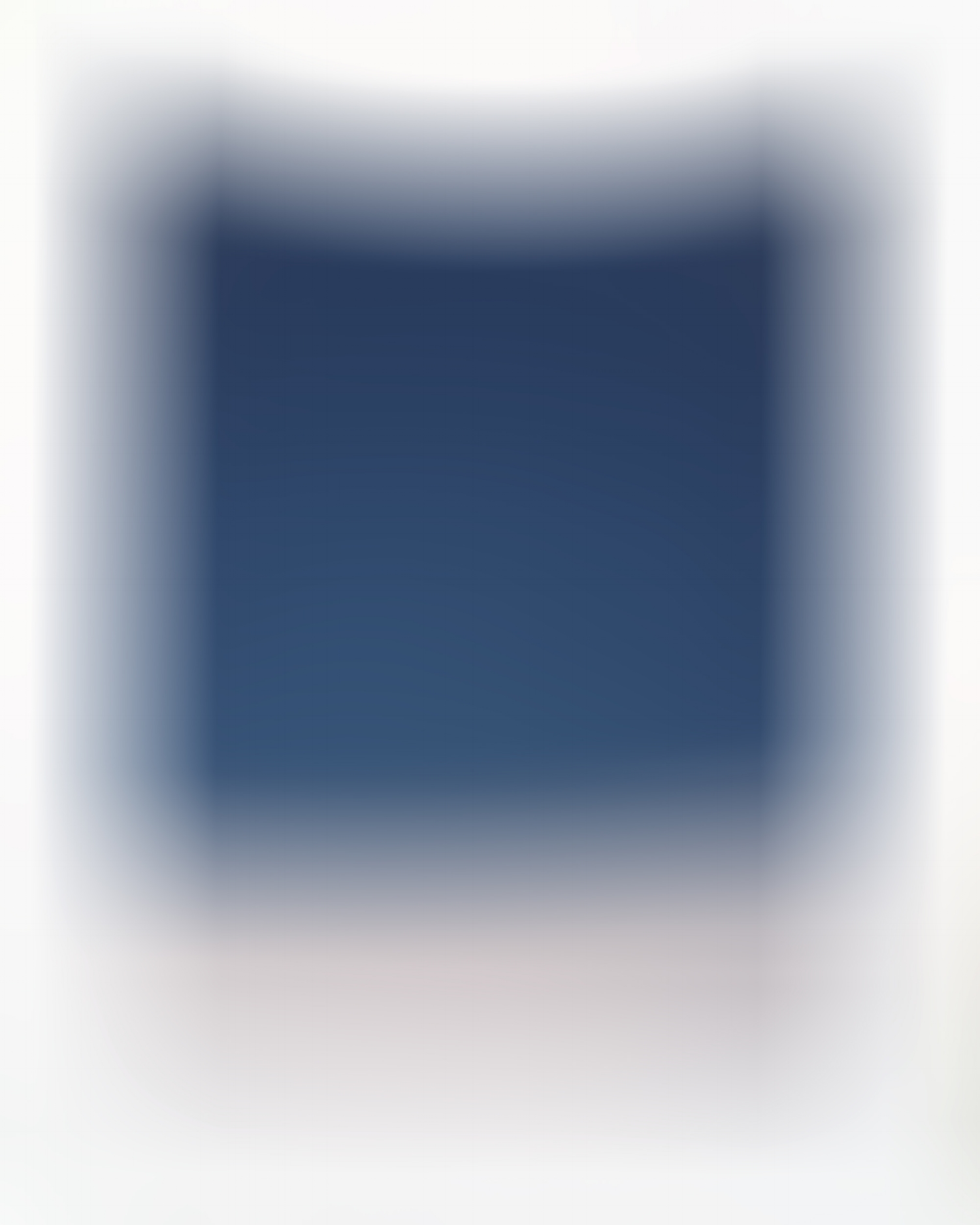 Nicolas Arbatsky | Brooklyn, NY
Nicholas Arbatsky's fascination with the environment has spanned a 30 year career realizing projects that include oil soaked canvases made on site in Beauty Bay, Alaska during the 1987 Exxon Valdez oil spill, to viewer activated installations such as "The Silence of 16 Valves Running" and "The Romance of Fuel Injected Flesh", exhibited in galleries and museums. Arbatskyhas fashioned sculptural assemblages inspired by terrain parks built for extreme sports activities and used them as the performance stage for a summer snowboarding event in NYC using artificial snow. His "Timberline Series" begun in 1998 on the slopes of Mt. Hood, Oregon utilizes a motion-based camera to capture the landscape as a discrete non-referential object, blurring the line between the familiar and the unrecognizable.
Paul Kaiser | Hollywood, CA
Paul was born in El Paso, Texas, and lived in Europe and California then Hastings, Michigan where he was raised. He is a combat veteran and contemporary artist working primarily in portraiture across a variety of mediums. He is self taught in the arts and attended Columbia University where he majored in Cultural Anthropology. He served both in the Army as a Light Infantry Scout and in the United States Navy as a Lieutenant in Special Operations, Explosive Ordnance Disposal, during Operation Enduring Freedom. Both his education and military experience inform and shape his art. Paul exhibits regularly both in the US and EU and has works in public and private collections world-wide. He is currently living and working in Los Angeles, California.
Rollence Patugan | Los Angeles, CA
I will always be drawn to people. Having come from Baldwin Park, CA, a small but diverse town in the San Gabriel valley in the county of Los Angeles, I want my work to reflect the ethnic diversity that has always been part of my experiences and reality that often times I do not see being represented in popular media. My influences stem from cinema and editorial print. I gravitate to stories, emotions and ideas captured in a single frame. I start with simple ideas and build layers incrementally from there. We are all different, and I love photographing that.
Ross Godick | North Wales, PA
I am currently a student of photography in New York, specializing in street work and documentary photography. I've always had a love for creating aesthetically and visually interesting photographs that show the mundane moments of life. I'm not sure what purpose this type of photography serves, but I do think it leaves space for the average viewer to make and see their own personal connections.
Scott Manthey | Federal Way, WA
Scott Manthey is an award winning international photographer, videographer and teacher based in Seattle, WA. Beginning his career in 1998 photographing musicians, Scott quickly branched out to other genres of photography, quickly becoming a jack of all trades. Scott has captured images of everything from rebar manufacturing, extreme athletes, drill rigs, to bio engineering professors working in their labs.
When asked about his specialty, is Scott will answer "I specialize in photographing anything my clients ask me to… except babies. I tried that once, and it didn't work out so well."
Scott has worked on every continent except Australia, capturing images and videos that tell a story and invoke powerful memories. Currently, Scott's favorite camera is one that flies. As an FAA certified sUAV pilot, Scott says, "Being able to raise the perspective above a 6' tripod has changed everything for me."
Shawna Hanel | Boise, ID
Having grown-up in a home originally decorated at the height of the psychedelic era, Shawna has spent the remainder of her life in recovery. Initially, rehabilitation involved the exploration of the work of great masters while studying art history. After years of textbook therapy, she made her way to Europe to behold the classics in person. Hitchhiking from one museum to another, she discovered she was not a budding art historian, but rather a fledgling photographer.
Concurrently, she caught a nasty travel bug. On a quest for a cure, she obtained English teaching credentials enabling her to live in Indonesia, Chile and Taiwan. Throughout her time abroad, she refined her photographic technique until she began to suspect that she'd taught herself all she could. This led to graduate studies in Australia at RMIT University.
Today, she is an artist educator—and has come to embrace her colorful childhood.
Steven Stanger | Baileys Harbor, WI
Other than a few adult continuing education courses in photography, I am essentially self-taught. My interest in the medium began in the early seventies when I was stationed at the U.S. Army Defense Language Institute in Monterey, California undertaking a year-long intensive Russian language course. At that time, master photographers Brett Weston and Ansel Adams were living and working in the area. They served as inspiration to take up photography. Subsequently, I was stationed in West Berlin, Germany as an intelligence analyst. After a 28 year career as a real estate appraiser and township assessor in Illinois, I have successfully transitioned into retirement in Baileys Harbor, Door County, Wisconsin. I have spent time in the darkroom processing prints for my own consumption but have now fully embraced the digitalization of photography. I have a B.A. Degree in French, a Russian minor and an MBA Degree in international business.
Susan Copich | Hillsdale, NY
Susan Copich is primarily known for her dark and witty humor portrayed in her conceptual, photographic series Domestic Bliss premiering at Umbrella Arts in New York City, November 2014. The series gives voice to Copich's inner "darkness" while examining family life in a humorous context. She is currently working on a new series about nostalgia and just released a film short entitled "The Cupcake". In 2012, Copich began an unreleased photo series titled India. Shot entirely abroad, India celebrates the human spirit in an unfiltered light. She continues to travel around the world to increase her knowledge of different cultures and sate her curiosity behind the camera. Copich was a professional dancer and actor before finding a deep passion behind and in front of the camera. Susan lives in upstate, NY where she resides with her husband and two daughters. Susan Copich is represented by Moen Mason Gallery.
Syl Arena | Morro Bay, CA
Syl Arena freely admits that he is addicted to color and shadow. As an author/educator who has taught workshops around the world, Syl is known for the mantra "Look at the light, but think about the shadows." In his current series, Constructed Voids, Syl deconstructs white light into its primary colors and then casts it from multiple positions onto constructs in the studio. Looking beyond the world of abstraction, Syl calls this photography "non-mimetic" as his photographs are intended to be new realities rather than a record of the scene before the lens. Syl is also greatly interested in positioning his photographs as objects rather than merely as images. Towards this end, the Constructed Voids are typically hung so that the prints bend away from the wall of the gallery. Syl rhymes with "Bill, Will, and Phil." It is short for Sylvester. He lives on California's central coast.
Tania Franco Klein | Mexico City, CA
Tania Franco Klein (b. 1990) is a Mexican photographer. Her career started while studying a BA Architecture in Mexico; which took her to pursue her Masters in Photography at University of the Arts London. Her work is highly influenced by her fascination with social behavior and contemporary practices such as leisure, consumption, media overstimulation, eternal youth, the American dream in the Western world, and the psychological sequels they generate in our everyday private life.
Her work has been reviewed by Aperture Foundation and exhibited in London, Budapest, New York, Vermont, Los Angeles including Month of Photography LA 2017.
Thomas Roth | Santa Fe, NM
Born in Sweden, Tom started drawing at five and photography at eight. His first show of drawings was at the Swedish National Museum of Art. He continued painting and photography throughout his career as an Art Director and Creative Director in Advertising. He earned more than three hundred ad industry awards. He came to the US in 1982. His work has since been shown in galleries and museums in New York, San Francisco, and Santa Fe. Tom spends most of his time creating process-based mixed media paintings, which he has begun to use as subjects of his photography. He currently lives in Santa Fe with his partner, [Artist] Carol Coates.
Tom Wheeler | Palos Verdes, CA
Tom Wheeler, born 1965, is an emerging artist with a life-long passion for photography. His first photo art class was in 1987 at Stanford University and later took courses at UCLA Extension, Otis College of Art and Design, and Santa Monica College (Photojournalism with the Corsair Weekly and large format studio work in full-time coursework). He later worked briefly with Our Times (LA Times Section) and also assisted in studios with various LA advertising and magazine photographers. Inspired by classical early-era "pen-light" work he had seen in college art courses, Tom first began experimenting with painted-light work in 1989, primarily doing light-tool drawing work in studio settings. It wasn't until 2009 that Mr. Wheeler fully engaged in light-paining work and began to seriously push a broad spectrum of extreme experimentation in various aspects of light-painting. It was at that time that he incorporated a love for outdoor landscape photography with light-painting, and most of his work since has been an evolution of that combination.
Travis Gordon | Pasadena, CA
Travis Gordon's photographic work can be simply described as an expression of himself. It is a reflection of his personal and spiritual fascination with the physical world around us and the people and things that inhabit that space.
For him, beauty is found everywhere. It is observed in the smallest details, the grandest landscapes, the briefest moments of time and perhaps most importantly, in the "commonest of things." To this end, the photographic image inherently allows the viewer the opportunity to pause and reflect on these moments, to see the beauty in everything and to examine a world often overlooked.
Originally from New Orleans, Travis began exploring the art of photography over 20 years ago when he first picked up his dad's 1970s era Nikon camera and began learning how to use it. This curiosity evolved into a formal education in the fine arts when he moved to Los Angeles where he eventually studied photography at the University of Southern California. He has continually cultivated his passion for the art form, gaining inspiration from some of the great photographic masters including, Edward Weston, Henri Cartier-Bresson and Imogen Cunningham. His work has been part of multiple gallery exhibitons.
Travis currently resides in Pasadena with his wife and young son.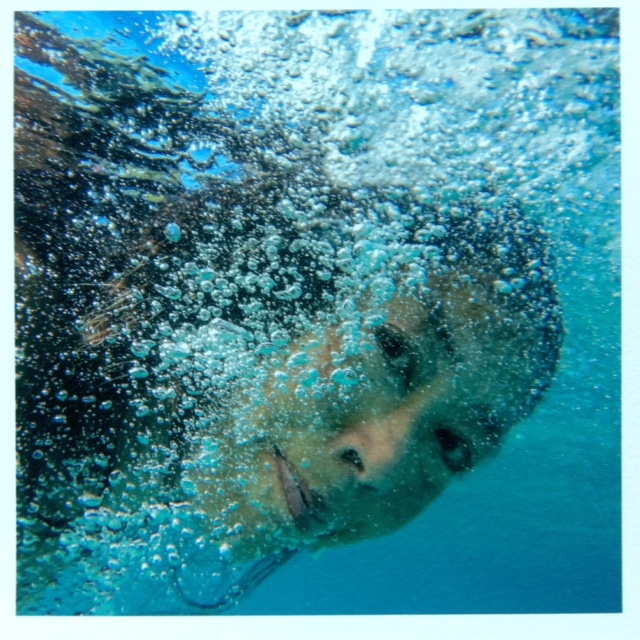 Valerie Kim | Honokaa, HI
Valerie Yong Ock Kim grew up on O`ahu. After living in Los Angeles for many years, she is now on Hawai`i Island. She has been in solo and juried exhibits in the United States and Paris. Her series, "Light Speed Matter, A Still Place Waiting" was the invited solo exhibition at Hui No`eau Visual Arts Center on Makawao, Maui. The show included a seven minute video piece and kiln-fired photographic cast glass. Valerie worked as a Local 399 feature film Location Manager for over twenty years. She worked with Oscar-winning Directors Ang Lee, Julie Taymor, and on Gore Verbinski's "Pirates of the Carribean" series. She is a member of ASMP, and represented by Photo Resource Hawai'i, Fine Art Associates of Honolulu, the Gallery of Great Things, Appleton Art Design in Connecticut and Art For Film in New York City.
Wen Hang Lin | Mesa, AZ
Wen Hang Lin was born and raised in Taiwan. He came to the United States to study art and received an MFA from the Ohio State University and a BFA from Arizona State University. He expresses his curiosity and explores the conceptual context of his daily life through photography. His works have been in numerous exhibitions, including at the Los Angeles Center of Photography, Calif., Tucson Museum of Art, Ariz. and The Center for Fine Art Photography, Colo. among others. In 2016, Wen received Commendations Award for Silver Eye Center for Photography Fellowship 17, Pa. He also selected as the finalist for The John Chervinsky Emerging Photographer Scholarship, at Griffin Museum of Photography, Winchester, Mass. He currently works as a graphic designer in Phoenix, Ariz.
William Camargo | Chicago, IL
William Camargo was born and raised in Orange County, California and currently reside in Chicago, Illinois. Informed by his parent's own immigration from Mexico in the early 80's, William Camargo explores notions of immigration, identity, and culture of the people he meets and is close to, through the medium of portrait photography and urban landscapes. He photographs in cities where immigrants from Mexico came to. His work has been widely published including in Time, Business Insider, The Wall Street Journal, The Chicago Tribune, The Guardian, and others. William's photographs have also been displayed in art galleries in Los Angeles, Anaheim, Santa Ana, Chicago, New York, Indianapolis and Ventura including DNJ Gallery at Bergamot Station, the Chicago Cultural Center in Chicago, USC's department of Urban Education in Los Angeles, The Loisaida Center in New York and the Christen De Haan Fine Art Center at the University of Indianapolis.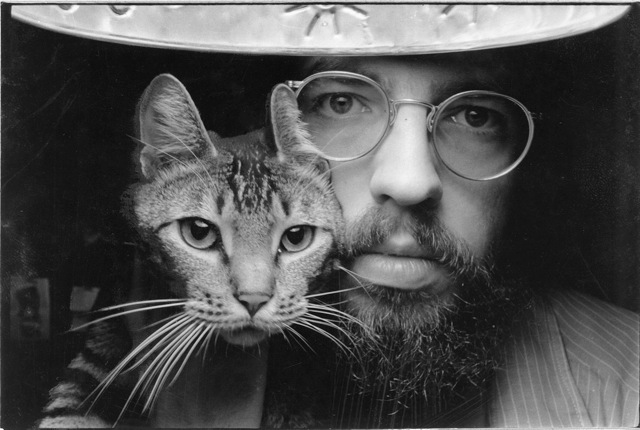 Sheldan Collins | Weehawken, NJ
Born healthy, male, Caucasian and American are attributes that gave Sheldan Collins enormous advantages not experienced by the majority of the world's population. His parents pursued photography, painting and sculpture as hobbies in Frankfort, Kentucky. Later he studied under Bruce Bacon, William Albert Allard, and Dennis Stock.
During the 1970s, Collins worked with noted advertising masters Carl Fischer and Robert Huntzinger. He then turned to photographing art for museums and private collections, a vocation which also afforded him an extended and intimate look at a vast range of art from the world's cultures.
His photographs of fine art have appeared in over 100 books; based on his experience he wrote How to Photograph Works of Art, the industry bible on the subject.
He lives in Weehawken, New Jersey with his wife, a TV producer and writer. He has no favorite color.
Rodrigo Barros | Londrina, Brazil
Rodrigo Barros, MD, PhD, was born in Brazil in 1969. In 2005, he moved to Sweden for a postdoctoral fellowship at the Karolinska Institute. During his years in Stockholm, he began to learn digital photography as a hobby. In 2009, he came to the USA and worked as a researcher at the University of Houston, TX. To learn the art of photography, he attended several workshops at the Houston Center for Photography, where he mastered different vintage printing techniques, especially cyanotypes. In 2015, his alternative prints were displayed in juried exhibitions at the Archway Gallery, Houston, and the Soho Photo Gallery, New York City. In 2016, he returned to Brazil and now works as a Professor of Medicine. In the meantime, he develops his artworks in his studio using mostly Brazilian flora. In April 2016, he had his first solo exhibition in his hometown at the Historic Museum of Londrina.
Larry Simon | Highland Park, IL
Trained as a journalist, Larry Simon was a sportswriter, award-winning advertising copywriter, and commercial voiceover before turning to photography full-time. His two decades as a narrator gave him the creative and personal time and space to pursue the art of making photographs during periods of travel mostly in Europe and Japan. In 2013, with more than 11,000 digital photographs enduring solitary confinement in his laptop, friends and colleagues encouraged Larry to begin showing his work. His strongest influence is the work of Gerhard Richter, who once observed, "I like continual uncertainty.' A constant roamer, Larry Simon is based in Chicago. He is self-taught.
Exhibits : 'Silence', Solo Show, Spring 2017, Glenview Public Library, Glenview IL, 'Views from the Accademia Bridge', 2013-15, Alinea Restaurant, Chicago, 'Made in Japan' Solo Show, 2014, Anderson Japanese Garden, Rockford, IL
In Private Collections: Tokyo, Berlin, Frankfurt, Zurich, Montreal, Chicago, Santa Fe, Seattle, San Diego
Gary Mesa-Gaido | Morehead, KY
An active artist for over 20 years, Gary Mesa-Gaido has participated in numerous exhibitions, including solo, two-person, and small and large group. Displaying his work in international, national and regional juried and invitational exhibits, Mesa-Gaido's pieces have been viewed at diverse venues, including the Abraham Lubelski Gallery in New York City, Museo ItaloAmericano in San Francisco, Alexandria Museum of Art (LA), the New Jersey Center for Visual Arts, the Cleveland Center for Contemporary Art, and the Gertrude Herbert Institute of Art (GA). His works are part of the permanent collections of the Pennsylvania College of Technology, Clay Center: Avampato Museum, Pittsburgh Plate Glass, and numerous private collectors. The recipient of various grants and awards, Gary Mesa-Gaido's artwork has been recognized through two prestigious Kentucky Arts Council Al Smith Fellowships. Mesa-Gaido teaches at Morehead State University and has a studio in Morehead, Kentucky. He received his M.F.A. degree from Ohio University and his B.A. degree from the University of Pittsburgh.
Marco Garabello | Muzzano, Italy
I was born in Turin – Italy in 1963, but I haven't been a photographer for all of my life. When I was younger, and had all my hair, I worked as a journalist and TV anchorman, then, for another ten years, I worked as a manager for several companies, both Italian and foreign. Then the "fil rouge" of photography, that crossed my whole life, had the upper hand and became a full-time job, that I could enrich with all my previous experiences. More than seven hundreds awards in International Photo Contests earned during the last years in more than fourty countries, show my passion for all kind of photography, from color to monochrome, from portrait to nature , from photojournalism to "creative" photography, from panoramic pictures to travel photography (another passion, strictly linked to photography, that brought me in 63 countries).
Donna Hixson | Boca Raton, FL
"Take a look at the piece entitled 'Lost Alligators'. First you notice the color, that peculiar intense yellow green that characterizes South Florida. Then, the shack. It may be 5 or 50 years old, but it feels like it's been rooted into this tropical grotto forever. Than, take another look. And you smile. The alligator shack is an alligator. Awaiting its prey. Perpetually hungry. But never fated to be satisfied. It's that second look. The humor.
That's a Donna Hixson point of view.
She was born in the mid-section of Louisiana. Even after most of her life spent in the urban centers of Chicago and New York, you can still hear a tiny bit of that southern in her voice and see it in her smile. She was the first woman cameraman at NBC in Chicago. She turned to video production and again, consistently won awards for her unique visual sense. Then, left an essentially corporate world to become the lone poet, carrying her camera everywhere and capturing unseen people, landscapes, animals, wreckage and ruins.
Today, she continues to wander. From place to place in the world. Her work is personal, but meant to be seen and shared."
Horace Kerr II | Wheat Ridge, CO
Horace Kerr / Galeria Horazio resides in what is known as Colorado's 'Front Range'; i.e. at the convergence of
The Great Plains and The Rocky Mountains. He has exhibited in a baker's dozen of galleries from southern New Mexico to Michigan and was in an artists' co-op for three years. On a conscious level, he is rooted in the moment, yet remains vulnerable to curiosity and the necessity to know what lies around the next corner.
 
Consider his influences the lens and imagination of Stieglitz, the brush strokes of Remedios Varo (thus "Light Is A Photographer's Paintbrush"), and the written word of André Malraux. To wit: Malraux, a trail blazer in the elucidation of The Great Mystery - " Art is a manifestation of what humanity is unable to see: the sacred, the supernatural, the unreal . . . of that which they can see only through art."
 
While respecting Photo Journalism, he is tempted by the Abstract - Photo Novelism if you please. Will our 'rational mind' win the struggle to contain and process logically . . . orcan we let go, and be seduced by Raw Beauty & Possibility? Galeria Horazio / Horace Kerr, camera in hand, remains humbled by the task. The ecstasy is ours.