EXCELSIOR! Artists
JOY TAYLOR
Working primarily in oil paint and pastels, Joy Taylor creates environmental based work centered on animal subject matter. After graduating with a BA in Art, Joy is now based out of Chattanooga, TN. She has continued to work with an illustrative style and to shift her focus to the personification of animal subjects. Each piece hinges on capturing a story, giving the viewer a glimpse into what feels like a much larger and full world. Her work embraces bold colors to create a biosphere of surreal life. The work embraces the whimsical nature of the subjects and through that is able to reach a honest emotional level.
KIM ANDERSON
A scavenger, collector and painter, Kim Anderson creates works that explores new fictions in the afterlife of thrift store artifacts, vernacular photography and home movies. She works across a range of media including drawing, painting, digital and analog processes, while reconciling figurative and still life traditions. She draws inspiration from sometimes imperfect or damaged vintage photographs, abstracted super 8 film stills, thrift store novelties, and more recently, stereoscopy to evoke analogies between cinematic antecedents and todays virtual realities. Through a slow process of looking she imbues each work with a careful and measured examination of shifting values encoded within the quotidian vestiges of our material culture, embracing what she describes as a melancholic kitsch. Effigies to the minutia dividing the sublime and mundane, her works negotiate competing histories and narratives, offering small, meditative vignettes through which to reflect on the fictional potential of the everyday.
Born in San Francisco, raised in Honolulu, Kim Anderson divides her time between Bradenton, Florida and Berkeley, CA. Her work has been exhibited throughout the United States in cities including New York, Boston, Atlanta, and Miami and has been featured in publications including New American Paintings MFA Annual, Studio Visit Magazine, Manifest INPA, and Create! Magazine. She earned an MFA from the University of Florida and BFA from California College of Arts and Crafts and is currently Associate Professor of Art at New College of Florida in Sarasota, FL
ADRIAN HATFIELD
Adrian Hatfield received his B.F.A. from The Ohio State University in 1996 and his M.F.A. from Ohio University in 2003. Solo exhibition venues include The South Bend Museum of Art, South Bend IN, ARC Gallery, Chicago, IL, Biggin Gallery, Auburn University and the Northern Arizona University Art Museum, Flagstaff, AZ. Two-person and small group exhibitions venues include The Butcher's Daughter, New York, NY, Jeffrey Leder Gallery, New York, NY and Jack the Pelican Presents, New York, NY. Mr. Hatfield's work has been included in numerous publications including the Manifest Press International Painting Annual, Fresh Paint Magazine and Studio Visit Magazine. He has been a member of the faculty at Hatfield's works are included in the public collections of The University of Michigan, The South Bend Museum of Art, Northern Arizona University Art Museum, and The University of Iceland in Reykjavik, Iceland. the James Pearson Duffy Department of Art and Art History at Wayne State University in Detroit, MI since 2005.
ALEJANDRO MACIAS
Born and raised in Brownsville, Texas, along the U.S./ Mexico border, Alejandro Macias received a Bachelor of Arts from the University of Texas at Brownsville in 2008, and a Master of Fine Arts in 2-D Studio Art from the University of Texas - Pan American in 2012.
Driven by his identity as a Mexican-American artist and the current political times, his art addresses themes of immigration, diversity, ethnicity, and heritage. His art reflects the struggle of embodying a singular identity, with works that reflect Mexican values, traditions, and a conservative upbringing, in confluence with diversity, and "Americanization."
His work has been exhibited throughout Texas and in California, Colorado, New York, North Dakota, Missouri, Ohio, Oregon, and South Korea, and has attended residencies at Centrum in Port Townsend, WA and Vermont Studio Center. He currently holds the rank of Lecturer II at The School of Art at The University of Texas Rio Grande Valley, where he teaches painting and drawing.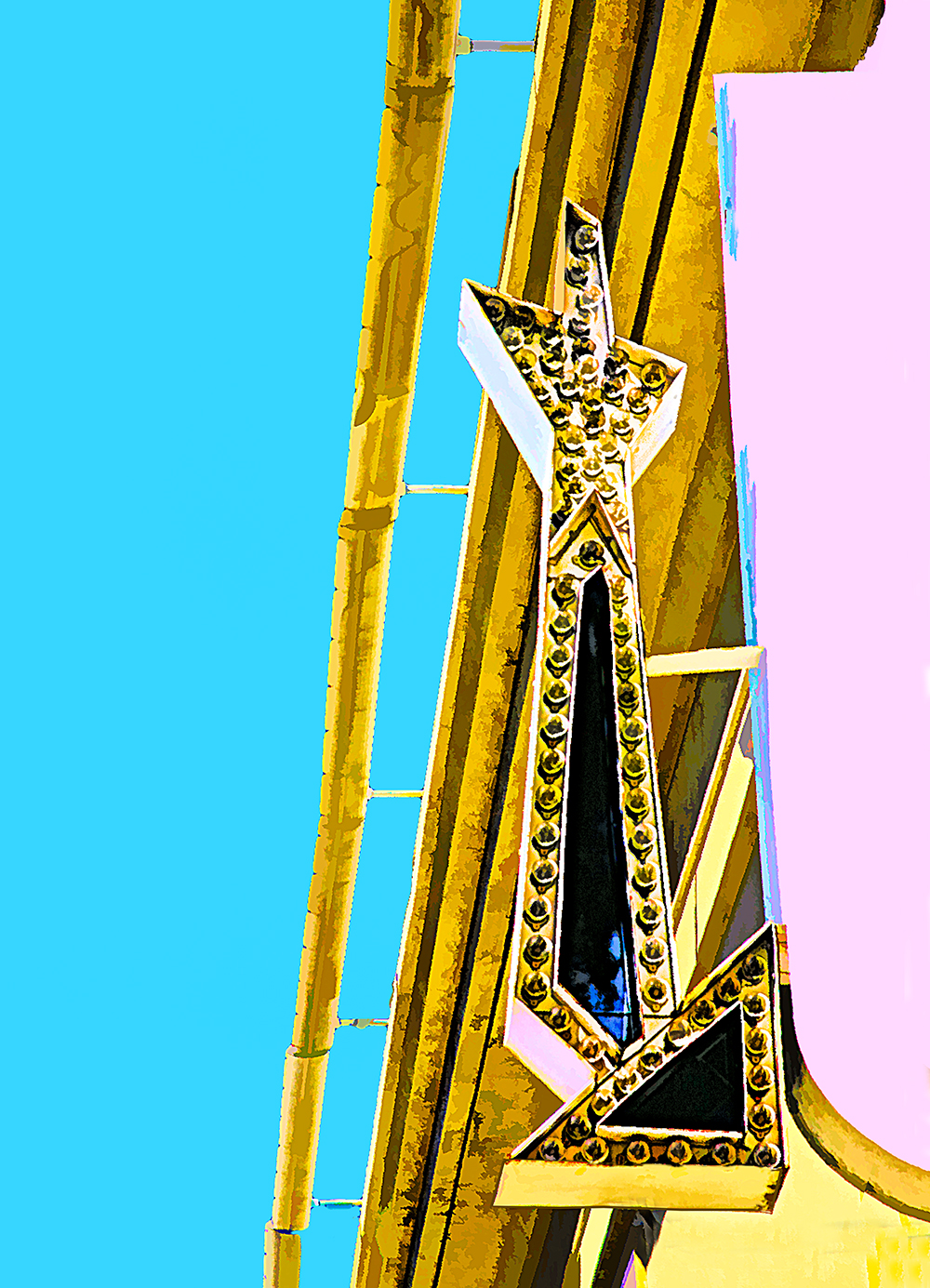 JANET MILHOMME
Janet Milhomme is a Los Angeles-based photographer and mixed-media artist. Her work is influenced by a career in journalism and an abiding interest in storytelling. While her subjects are varied and her portfolios distinct—spanning architectural, documentary and conceptual images—her common focus is on technical precision, artistic composition, and thematic expression. Her photographs have been published internationally in newspapers, magazines and books, and her works are held in private collections throughout the U.S. and Europe.
PETE SACK
Pete Sack is an artist currently residing in Raleigh, North Carolina. Sack combines oil paint and watercolor in his multi layered paintings. He removes found images from their original context and uses them to create a new narrative, one that comes across as a personal moment. He is represented by Mahler Fine Art in Raleigh, NC and works as the Artist in Residence at the SAS Institute. His work has appeared in Sports Illustrated, Walter Magazine and the News & Observer.
VANESSA COMPTON
Drawn to rural environments where landscapes are vast and people are few, Vanessa grew up in northern Vermont where her singer-songwriter father and artist mother inspired her to create from an early age. She devoted her school years to theater, sculpture, cello and world music. Vanessa has lived in Dakar, Senegal studying the kora and its influence on hip hop music, and Kumasi, Ghana learning palm wine guitar with living master Koo Nimo. After falling in love with rock climbing, she moved to Colorado and graduated with a Bachelor of Fine Arts from CU- Boulder. Her sculptures and collages have been exhibited in galleries across the US and appear in private collections around the world. She has been awarded fellowships from The Wallace Stegner House, Vermont Studio Center, Hubbell Trading Post & National Historic Site, The Brush Creek Foundation, and Jentel Arts. Currently, Vanessa maintains a semi-nomadic lifestyle, creating art throughout the American West and the Northeast Kingdom of Vermont.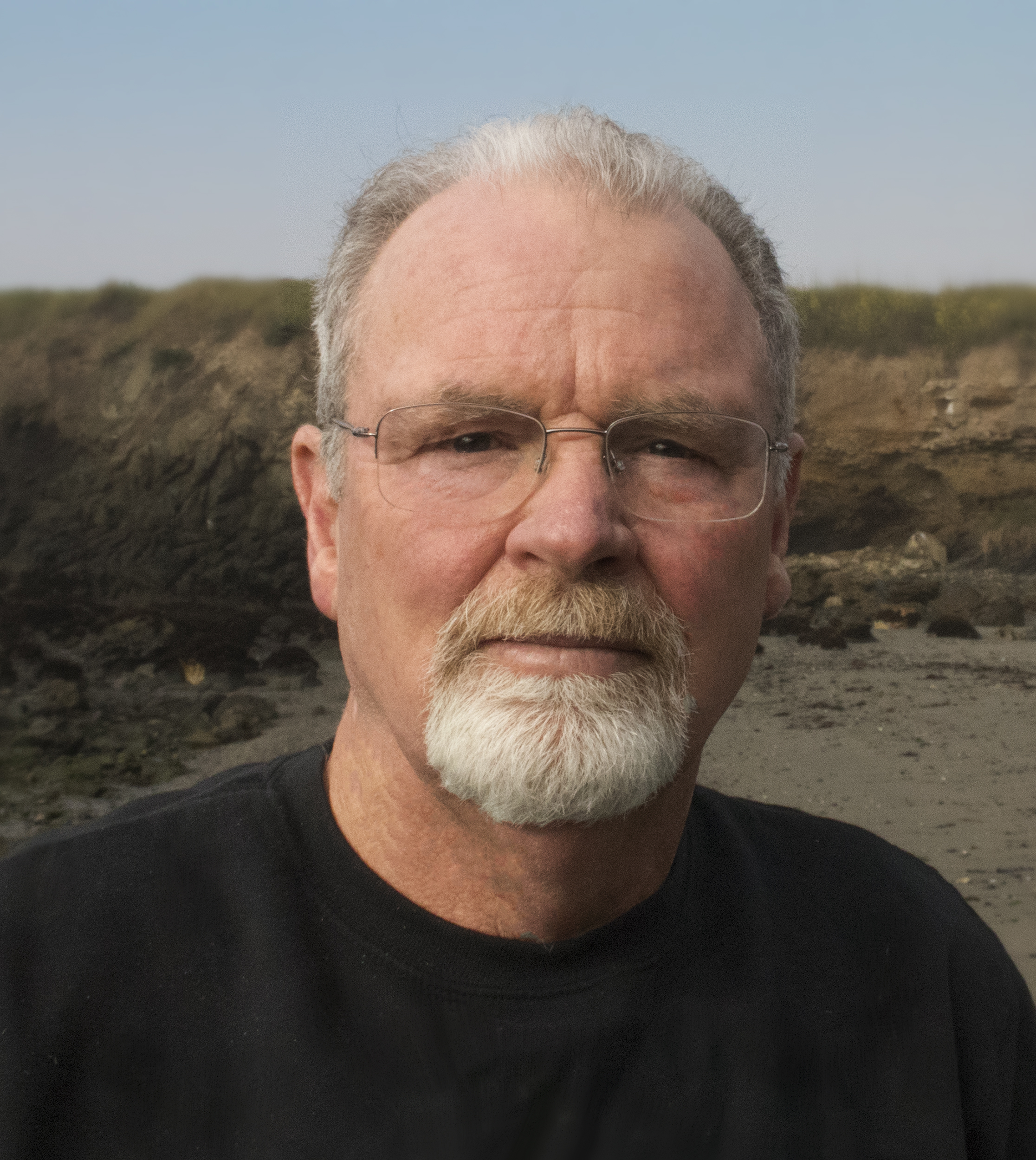 PATRICK WATSON
The son of a wealthy father and working class mother who met as undergrads at UC Berkeley, set up a family and eventually divorced, he shared the social blessings of a postwar California lifestyle while, at the same time, struggling through an upbringing that was occasionally quite difficult, as a latchkey child of alcoholic and sometimes abusive parents. He found creative escape through art and joyful hours at the beach, pursuing art, surfing and reading, though not always in that order..
During college in Long Beach, his love of philosophy, literature and art combined with emerging consciousness to mark the path that would lead through the wild visions in his head. The psychedelic scene was an inviting alternative to the struggles of childhood, but the drug experience was no match for the art of Warhol, Rauschenberg, Ernst, Magritte and too many other talented artists to name. Similarly, the writing of R. D. Laing, Carlos Castenada, F. Scott Fitzgerald, Kerouac, Hawthorne and many more were much more powerful and influential than the offerings of Tim Leary and Owsley Stanley. Mixed into this was the never-ending magic of riding waves, exploring the coast and marveling in the embrace of the ocean. Sharing with Zorba the Greek the experience of living the full catastrophe, Pat evolved into family, fatherhood, disillusion and rebirth through the portal of meditation and yoga.
Eventually teaching at the college and university level, the exploration of ideas, creativity, expression and spirituality has evolved into Pat Watson's current work, an exploration of the beauty and magic of image making, remaining in wonder, through the tears, the fears, the pain, the laughter and the joy of each image created and lyrical passage that is written.
Now retired from academics, Pat, as can be expected, lives along the beach in central California, surfing when it's good, painting, writing, meditating and exploring the gifts of each dawning day.
ERIC SPANGLER
Eric Spangler was born in Denver Colorado, in the year 1970. At the age of 7 he moved to Flagstaff Arizona where he lived to the age of 10. He then moved to Gillette Wyoming where he spent his middle school and high school years before moving to Lexington Ky to attend the University of Kentucky. While at the University of Kentucky he studied Art History and Photography. Eric was first introduced to art in high school. His photography professor Allan Sicks introduced him to many of the great photographers of the 20th century as well as many painters and sculptures. Eric learned much from Allen, learning the basics of photography, (composition, exposure and development) as well as printing techniques. Allen was a wonderful and amazing story teller, Eric could often be found at Mr. Sick's desk trading stories, laughing and smiling. To Eric's chagrin this led to a failing grade in his first photography class, as stories and laughter won out over actual work, which still brings Eric a chuckle to this day. Eric spent a great deal of time while in high school at the Gillette public library where he took his appreciation of art to the next level of learning by devouring books about the greatest artists of our time. He was influenced by many artists and photographers including: Alfred Stieglitz, Edward Steichen, Man Ray, Aaron Siskind, Bresson, Picasso, Van Gogh, Monet, Dali, Munch, Pollock, Kandinsky, Klee and others.
Eric decided to take some time off from the University of Kentucky to do some soul searching and self-examination in the early 1990's to try and find his path in this life. All throughout this time he continued to make images with his various film cameras. Through this deep self-examination and attempt to find his path he eventually decided to return to college and moved back to the Denver area, arriving in Boulder Colorado in 1995. Eric then visited 3 schools, CU boulder, The Art Institute Denver and Naropa University in Boulder. The choice came down to Naropa in pursuit of an environmental degree and The Art Institute for photography. Eric finished his college career at Naropa University with a BA in environmental science, while taking several photography classes at CU with Alex Sweetman, and continuing to study art history on his own. Soon after graduation in 1999 Eric moved back to Lexington Ky where he and his wife started a family and Eric found a job working for Toyota Motor Manufacturing Kentucky, he is currently working in Quality Assurance as a team lead, while pursuing his art career.
Eric has most recently since July 2018 been studying abstract color image composition, focusing on line, form, value, texture and color, and how to capture and bring these facets together to create compelling art. Among Eric's other recent work he has continued his series from the #Lodge42 artist community. Eric often uses everyday objects, as well as found objects to create abstract artistic representations presented through the medium of photography. His photographic technique often makes photographs acquire the look of a painting with the perception of texture and his use of abstract design concepts. He also attempts to capture the fanciful and whimsical in life through his take on pop art.
Although Eric is an emerging artist he has been creating, posting, sharing and selling art for over 30 years.
WILLIAM WAGGONER
Born and raised in central New Jersey, William Waggoner has been able to turn his self-taught talents for art into a sustainable career path when forays into other vocations proved unfulfilling. After receiving a Bachelor of Science degree in Communications from Boston's Emerson College, William worked in the Los Angeles film industry before returning to the East Coast, where he now resides.
William's work is notable for its eye-catching compositions and bold use of colors, displaying an urbanistic Pop Art and abstract style rich with enigmatic imagery and dynamic action. His work has been represented by the Phyllis Stein Art Gallery in Los Angeles, and is currently held by private collectors in New Jersey, New York, California, Massachusetts, Tennessee, Missouri, and France.
In addition to a fine arts career, William is the owner and creative director of Studio Alpha Design, a commercial arts design agency located in Hunterdon County, New Jersey.
KAYO ALBERT
Kayo Albert was born in Hyogo, Japan. She studied art in Saga Art College in Kyoto, Japan, New York Studio School and School of Visual Arts in New York. She is actively creating and exhibiting her work at many galleries in New York, California and Georgia.
Her work is included in publication "Con Artist Collective /// Brooklyn Collage Collective" in April 2018, "Maverick Expo" by Gallery Sensei in May 2017 and "Winter Release Expo" by Friend of Artist in November 2016. Honorable Mention by (UN)SCENE Art Expo in March 2015.
Her works are in the Permanent Collection of Yuko Nii Foundation in February 2018 and many other collections.
MARK NESMITH
Mark Nesmith is a modern American painter and musician from Southeast Texas. Mark studied art at Lamar University in Beaumont, TX earning his BFA in 1998, and also studied at the University of North Texas in Denton. He teaches art in the Port Neches-Groves ISD and previously taught in the Dallas ISD and the Goose Creek CISD. He has written about art for Ezine Articles and Empty Easel and is a member of the Artists of Texas and Contemporary Fine Artists International.
Nesmith's paintings have been included in exhibitions at the Art Museum of Southeast Texas, the Museum of East Texas, the Dishman Art Museum, the Texas Artists Museum, and the Mesquite Arts Center. He has exhibited in galleries throughout the South and has appeared in American Art Collector Magazine, Art Reveal Magazine, the Austin Chronicle, the Dallas Observer, Empty Easel, Issue, the Lamar University Press, The Local Magazine, Professional Artist Magazine, VIP Magazine, and more. Mark's artwork is included in collections in more than twenty states throughout the U.S.A. Notable collections include the Dishman Art Museum, Duke University, Grant Thornton LLP in Dallas, TX, Kansas City, MO, and Wichita, KS, The Honorable Ron Clark, Chief Judge U.S. District Court for the Eastern District of Texas, and the Lone Survivor Foundation.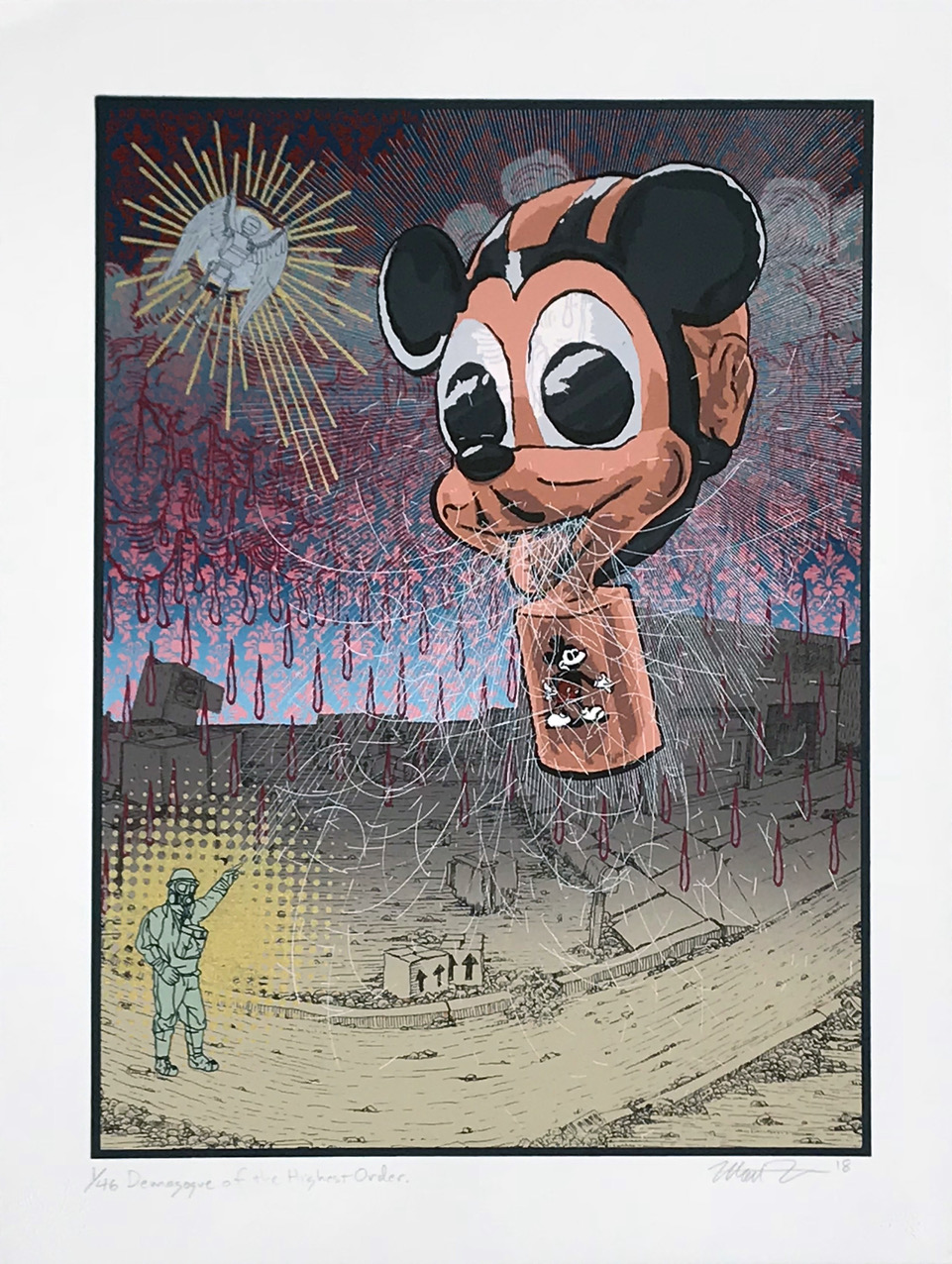 MATTHEW HOPSON-WALKER
Born and raised in Fresno California, Matthew Hopson-Walker grew up reading comic books and dystopian science fiction novels. During a formative age he was exposed to movies such as Mad Max, Total Recall, Escape From New York, Blade Runner, and The Omega Man and many themes with in them show up in his work. After working as a janitor for several years he matriculated to the Kansas City Art Institute and received his BFA in Printmaking in 1998. After graduating he and a friend opened their own gallery and screen printing business. To support himself and his heavy metal bass playing "career" he worked as a print technician at his alma mater, did construction, bounced and bussed at various bars, delivered mail and cashiered at liquor stores. These jobs influenced his general misanthropic outlook on humanity and the images he made as an artist. In 2002 he completed his MA followed by his MFA in 2003 both from the University of Iowa. In 2006 he was recipient of the prestigious James D. Phelan Award in Printmaking given by the San Francisco Foundation and administered by the KALA Institute. Matt is assistant professor in printmaking at Fresno State University.
DEREK PAGE
Derek Page started his artistic career as a graphic designer, receiving his Bachelor of Fine Arts in graphic design from Eastern Illinois University in 2016. He has worked as a designer for the Illinois Federation of Teachers and Eastern Illinois University. From there, he decided to continue his education with another fine arts degree, receiving a Master of Arts in Painting and Drawing from Eastern Illinois University the following year, the work focusing heavily on popular cultures' influence on society. This body of work consists mostly of large-scale charcoal drawings on canvas, with acrylic washes for color. To continue furthering his education, he is currently pursuing a Master of Fine Art in the Painting + Drawing program at Ohio University. The body of work currently in his Master of Fine Art program is focusing on the influence of technology on society, referencing his own experiences with growing up during the influx of social media during the early 2000s. This exploration is done through oil paintings that use the subway system as a parallel to social media. This parallel is drawn through both having masses of people seemingly in close contact, but never actually having meaningful communication.