DT Artists
Jenny Reddin | Healesville, Australia
Thomas Roth | Santa Fe, NM
Showing in the National Museum of Art in Sweden at age 20 was an early accomplishment. Spending many years in advertising as an Art Director and Creative Director gave me daily creative work experience. My Scandinavian approach was always to clean up and make the work as minimal as possible. Clients would ask to put in more and more stuff. I believed that my job was to take out as much clutter as possible. Because of that, I won more than 300 industry awards for my effective work. That has lead quite naturally to what I'm doing now; Abstract, Minimal and process-based.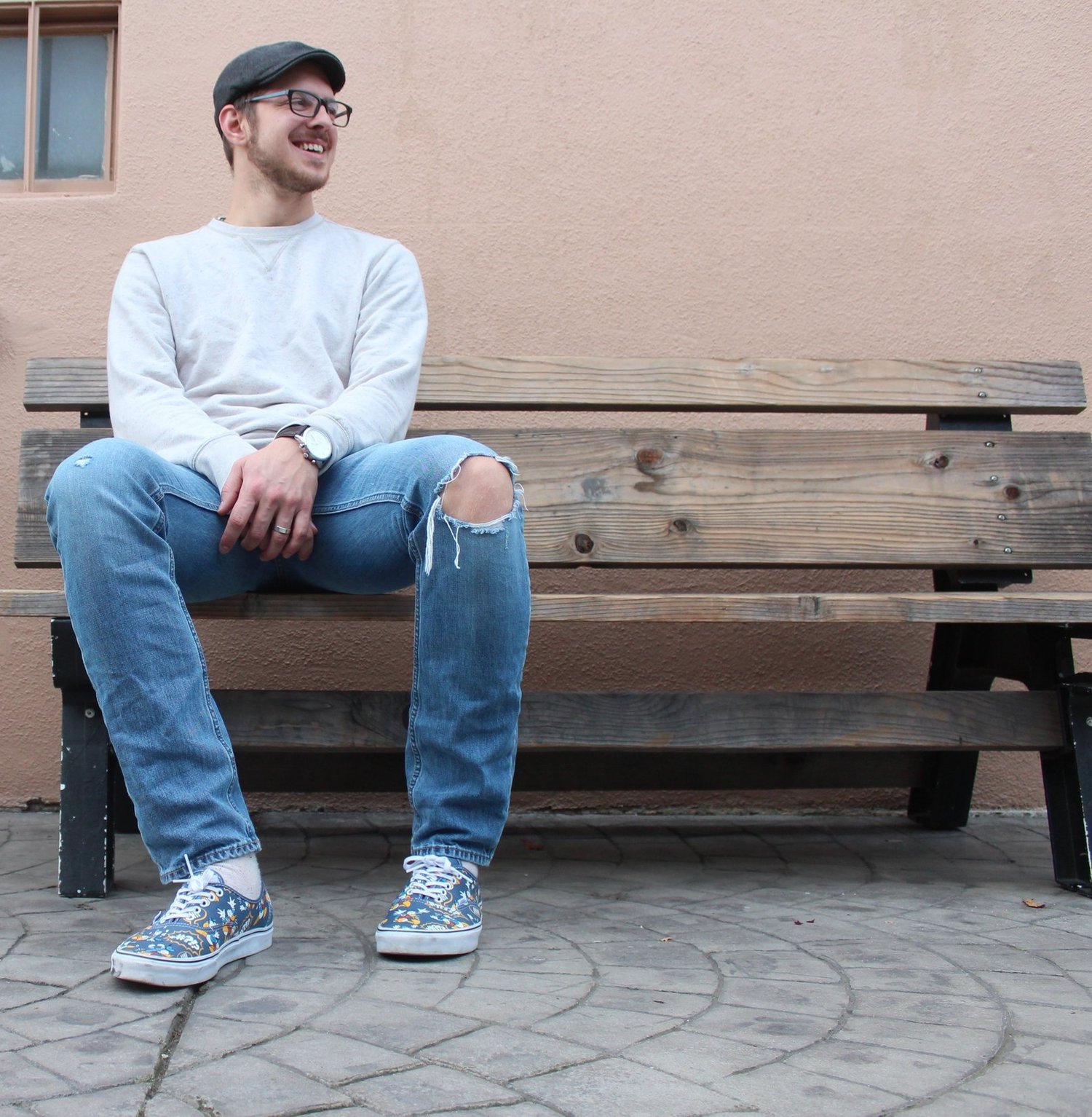 Nicholas Hullibarger | Oakland, CA
Born and raised in South Eastern Michigan, Nicholas Hullibarger began his artistic discovery in Temperance, MI within the Bedford public school system. His drive and passion for the arts, with inspirational and technical guidance from his high school art instructor Jason Sanderson, Nicholas became the first of his family to enter college and graduate. At Siena Heights University, Nicholas's alma mater, he majored in mixed media and art history. With aspirations and drive to push his career further, Nicholas applied to MFA programs across the country. He quickly caught the eye of Massachusetts College of art and design in Boston where he later earned an MFA in sculpture. Now residing in Oakland, CA with a studio in San Francisco, Hullibarger's New Work focuses on space, relational aesthetics and time.
Murphy Phelan | Portland, OR
I'm Murphy. I'm an illustrator and designer in Portland, Oregon. I'm also a designer of things both real and unreal at a studio called Factory North. I'm a dad, a native Louisianian, and an ex-Californian. I'm also a part-time world-traveller who sometimes finds it hard to leave the house.
B.A. Graphic Design, Portland State University, 2012
 
Armen Haghnazarian | Los Angeles, CA
Blair Martin Cahill | Ojai, CA
Cahill obtained her BFA from California Institute of the Arts and then attended the University of Arts London, Chelsea for her MA in Fine Art. This further established her individual style of combining elements of color and light. In addition to studying at Art Center College of Design she was awarded the Digital Fabrication Residency which facilitated exploration of the boundaries of sculpture, tradition and technology.
Sara Pittman | Charleston, SC
Art has always been an intrinsic part of my being. Growing up in an artistic family, I was always surrounded by those who shared the desire to simply create, whether that meant watching my mother create encaustic works or finding my grandfather carving a piece of wood in a cloud of cigar smoke. Constant support and inspiration from my loved ones, I naturally began evolving as an artist and spent much of my time painting as a child. I found myself trapped in the world of art, a world that made the most sense to me and a place that spoke my language. And I've been delightfully trapped ever since...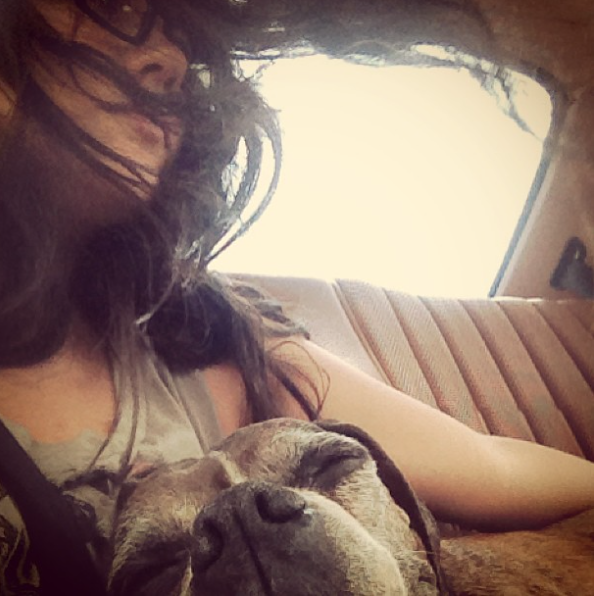 Natalie Dunham | Miami, FL
2010 Maryland Institute College of Art, Baltimore, MD, MFA, Sculpture
2007 Birmingham-Southern College, Birmingham, AL, BFA, Painting
Sarah Helen More | Bend, OR
Sarah holds an MFA from the Cranbrook Academy of Art and a BFA in textile design from the Rhode Island School of Design. She has worked as a studio assistant to Takashi Murakami in his Long Island City, NY studio, Kaikai Kiki, NY and as an adjunct professor of art history at Penn State University and various small college campuses throughout Pennsylvania. Her clients include the University of Michigan, Digital Kitchen, and Ten Barrel Brewing Company, and her work has been shown at the Society of Illustrators in New York City.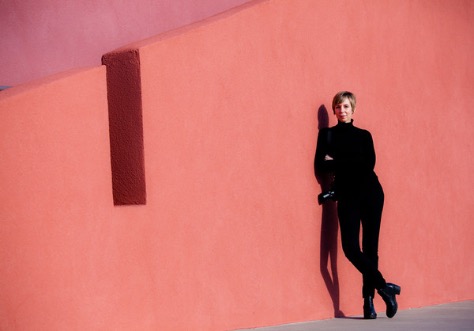 Natalie Christensen | Santa Fe, NM
Natalie Christensen is a photographer based in Santa Fe, New Mexico and is a frequent contributor to online contemporary and fine art photography magazines, has won several regional awards and shown work in the U.S. and internationally. Unconventionally, Natalie launched her photography career on Instagram and has over 30,000 followers. In addition to pursuing her interests in art and design, Natalie has worked as a psychotherapist for over 25 years and has been particularly influenced by the work of depth psychologist, Carl Jung. This influence is evidenced in her photographs, as shadows and archetypal images are favored subjects.
Bronwyn Strickland | Dolores, CO
I'm a nonrepresentational painter working in mixed media. I create minimalist visuals for those who want to view art in order to feel present within them, to feel spaciousness and connection. My own journey is a tale of nonconformity sprouting from my parents' stories that they shared with me as a kid. Stories of their travels, the people they met, and the decisions they made. I needed to understand different cultures away from the mountains of North Carolina where I grew up. So from earning a degree in Mandarin Chinese to holding office jobs to embracing my synesthesia to doing the internal work of facing my personal shadows, I realized that my art was quietly evolving with me, refining it into simpler yet bolder expressions.
June E. Kim | Los Angeles, CA
June E. Kim was born and raised in South Korea and the United States. She studied illustration, with emphasis on Motion Graphic Design in Art Center College of Design in Pasadena, California. She is currently working in Los Angeles and New York area.
Charles Magallanes | Oxnard, CA
Ever since I was a child, I have been fascinated by the unrelenting divergence of relationships. What starts out as contemplation and disambiguation, becomes finessed into a carnival of color leaving only a sense of depth and vibrancy that layers hidden meanings.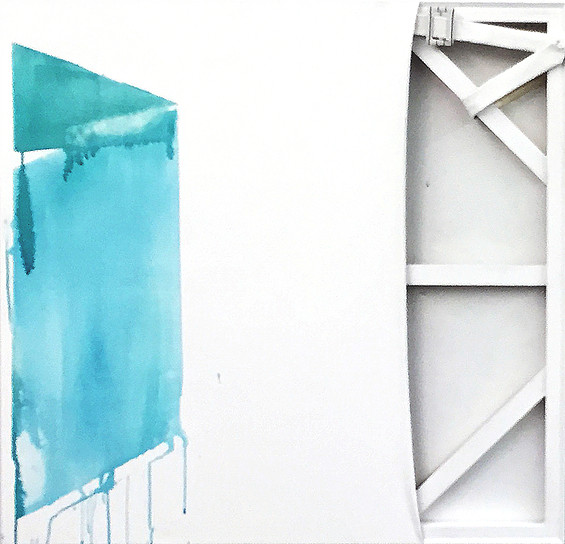 Sunyoung Lee | Syracuse, NY
Approaching abstract painting in a way that uniquely reflects Sunyoung Lee (Korea)' s cultural heritage and painter's painterly brush marks, but process to explore the use of other approaches of thoughts such as sculpture, fashion, architecture, and writing. Sunyoung's paintings consist of marks that make-up a painter's vocabulary, a language of hand-made marks, erased marks, impasto drag, and thin pools of color that play out within the structure of the canvas.
2015 M.F.A, Painting Syracuse University, Syracuse, NY
2011 B.F.A, Painting Hong-ik University, Seoul, Korea
Lara Nesser | Brooklyn, NY
Having grown up in Beirut Lebanon, I am fascinated by failures of conflict management. Institutional and social frameworks protect us,
but can also generate anxiety. These structures can feel confusing, excessive, or silly, like standing in front of hundreds with your arms up in the airport X-ray scanner. They can save us from embarrassment. They often cause it.
Combining organic forms with materials taken from social scripts and architectures of contemporary public life, I am playfully replicating glitches in the machine: Habits, Miscommunications,
the moments before a tiny breach in code.
2015 Master of Fine Arts, with distinction: Pratt Institute, Brooklyn, NY
2012 Bachelor of Fine Arts, Psychology Minor: American University of Beirut, Lebanon
Amenda Tate Corso
Amenda Tate Corso was born in Des Moines, Iowa. Studies in mechanical engineering at Iowa State University led her to the realization that her interest in "how things work" would be better satisfied by artistic endeavors.
Amenda studied metalsmithing under professor Chuck Evans before moving to Colorado in 1998. Amenda worked as a jeweler's apprentice to Todd Reed in Boulder, Colorado while completing her undergraduate studies at Metropolitan State University of Denver. She holds a Bachelor of Fine Arts Degree with an emphasis in Jewelry Design and Metalsmithing.
Steven Long | Fontana, CA
Saritha Margon | Santa Barbara, CA
I am an artist living and working in Santa Barbara California. Artists that have strongly influenced me are first and foremost Virginia Woolf. She was hard headedabout form in her writing but talked simply about everyday life. Jasper Johns for his love of the painted surface. Robert Rauschenberg for his invention and playfulness. Mark Rothko for his emotion and beauty. Louise Bourgeois for her honesty and invention.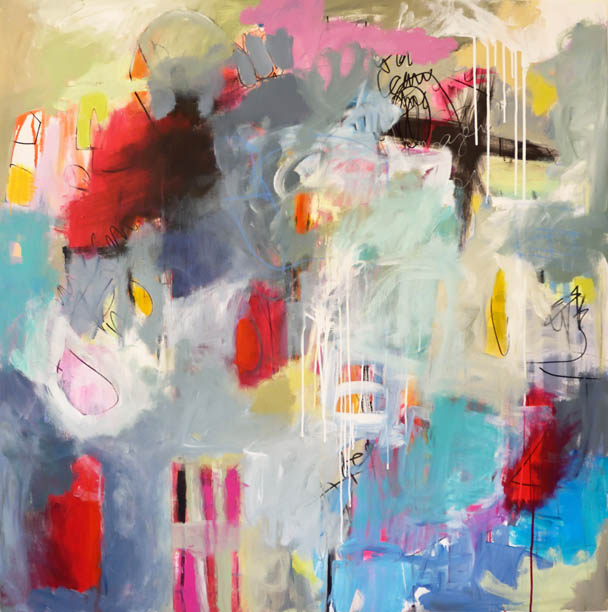 Linda O'Niell | Lafayette, CO
My husband and I moved to Colorado from Northern California in 1997. We love Boulder and feel so happy and lucky to live here. I spend my creative work days in a studio adjacent to my home. The incredible colors, light and textures of the landscape here always inspire me and influence my work.
I received my Bachelor of Fine Arts degree with an emphasis in Printmaking from Dominican University in San Rafael, California. I went on to work as a Digital Painter on motion pictures and commercials at Industrial Light +Magic, the special effects division of LucasFilm.
Paula Wiggins | Cincinnati, OH
"Everyone wants a place in this world. Not on the sidelines, but a true place, with meaning and substance and beauty. A place where one feels the ground beneath one's feet, and where one can still look up at the stars and sense the earth turning. There are days when this place feels assured, when nothing can shake our confidence and strength, when we walk with boldness, unafraid of the path we have chosen." -MP Wiggins
Jingsi Li | Philadelphia, PA