AW Artists
Jonas Lara | Oxnard, CA
Jonas Lara is a Ventura based mixed media artist, working with photography and paint, primarily focusing on Architectural Abstraction. He earned his BFA in Photography and Imaging at the Art Center College of Design in Pasadena, California and his MFA in Fine Art and at the School of Visual Arts in New York City. Jonas is also a US Marine Core Veteran.
Dominga Opazo | Ventura, CA
"My mixed media work consists mostly of prints mixed with different mediums, as well as wood burning, paintings and drawings. My greatest inspiration, and often the subject of my art, is the natural world seen through the lens of my childhood. From my earliest memory I have seen the world around me as organic forms. Each tree is completely different from another and I'm drawn to the patterns, shapes and colors that I see. I first translate what I see through line and then follow the pattern to create the bigger picture. I use my memory as well as inspirational photos that I have taken in order to bring my painting and prints to life."
-Dominga Opazo
Nova Clite | Ventura, CA
Nova Clite is a persistent noodler in all things "art" and looks forward to sharing her growing grab bag of strange, interesting, and possibly artistic things with visitors to her studio. Integrating found, crafted, and purchased objects, Nova plays with design, color, light, and subject matter to create pieces that are both decorative and challenging. A sometimes poet, she may surprise you with a reading if you're not paying attention. Fortunately, she mostly sings to herself. Nova is an environmental professional who has been working to clean up soil and water contamination for the past 20 some years. She looks forward to retirement in a few years with hopes her artistic pursuits will keep her as busy as TCE and its degradation products have, but with more fun.
Lisa Caren | Hollywood Beach, CA
Lisa Caren was born in the historic village of Woodstock NY, the arts center of the Catskill Mountains. Her neighborhood was ripe with artists such as painter and pianist Marilyn Hauser and sculptor Sylva Hutchins. She studied photography and theatre in her youth and travels. Lisa lived in the south of France for 12 years, where she was inspired by artists, such as the contemporary artists Donna Flandrin, Vanina Cristofari and Armand Avril and continued her self exploration as an artist. Upon her return to the Unites States with a Leica D-LUX in hand, she turned exclusively to photography specializing in large format.
Nash Rightmer | Ojai, CA
Nash Rightmer is a visual artist, photographer and poet. His altruistic and authentic nature is signified in a portfolio spanning nearly two decades. Nash's work is comprised of both physical materials and transcendent experiences. The final examination of his finished pieces is as complex and as vast as the mind that created them.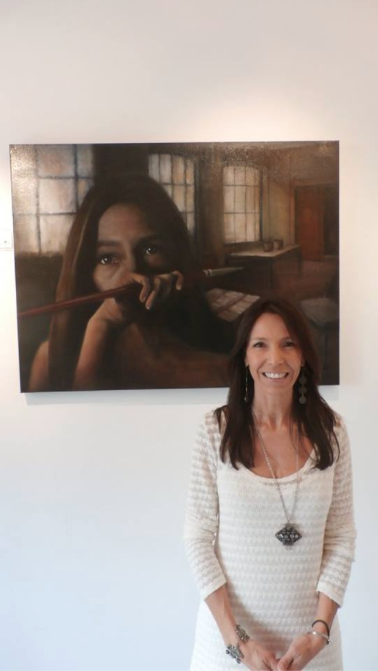 Mariana Peirano Royuela | Ventura, CA
"My paintings all have a piece of the Argentinian child, the teenage immigrant, the young wife and mother, the dedicated teacher and the many other roles I've left behind. All my life experiences have created a concern for the human condition that is reflected in my art. I like to create images that evoke emotion and portray the complexity of the human mind."
-Mariana Peirano Royuela
Jane Peterson | Ventura, CA
Jane's work is deceptively simple, lending itself to psychological interpretation, while remaining firmly objective due to its literal proximity to the real and its relationship to the minimal.
Yessica Torres | Ventura, CA
Beneath its playful appearance, Yessíca's art deftly challenges the established dichotomies of high art and popular culture, present and past, life and death, humor and gravity, skepticism and belief. Her work merges the dystopic worlds of iconic figures, aggressive ideals and manga carta with visually striking monocratic color schemes.